4 Must-Haves for Dry Winter Skin
| Yong Li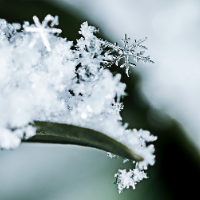 Winter poses special challenges for maintaining healthy skin.  Harsh wind, dry indoor air, and low humidity all create a need for heightened awareness around keeping skin hydrated and moisturized during the winter months.


Hydration vs. Moisturization
When it comes to skincare, 
hydration
 refers to the skin's water content, while 
moisturization
 refers to the skin's ability to form a protective barrier to lock in moisture.
Hydrators infuse your cells with water and improve your skin's ability to absorb moisture, making them plump and bouncy.  They bring hydration to dehydrated skin.  
Moisturizers trap and seal in moisture to build your skin's protective barrier, prevent transepidermal water loss, and keep your skin soft and supple.  They bring moisture to dry skin.


Use both, not one or the other
In the dry winter months especially, you'll want to incorporate both hydration and moisturization into your daily skincare routine

—morning and night.  
Hydrating products are lighter-weight so apply those first, followed by heavier-weight moisturizing products.


Winter's essential skincare ingredients
By feeding your skin the following essential ingredients on a daily basis, your skin will feel softer and smoother, even in the driest conditions.  
Add hydration with...
1. Hydrosol (water-based facial spray) -
After cleansing your face with a gentle cleanser, pat dry, and spritz on a generous amount of hydrosol. Hydrosols are aromatic waters produced from plant sources and deliver water to your skin cells. 
We recommend: Snow Lotus' organic hydrosols. They come from organically cultivated or ethically wild harvested plant sources, and are wonderfully fragrant, refreshing and therapeutically potent. Use morning and evening, or anytime you need a refreshing pick-me-up throughout the day.
2. Hyaluronic acid -
Immediately after spritzing on hydrosol, apply 3-4 drops of hyaluronic acid to your face. By binding to the hydrosol's water, hyaluronic acid helps the skin stay hydrated and plump. In fact, this amazing molecule can hold up to 1,000 times its weight in water! 
Because hyaluronic acid searches for water molecules to bind to, it's crucial that you apply hyaluronic acid to
 

damp skin; otherwise, if hyaluronic acid can't find water in its environment, it will pull water from

 

your skin which can actually create drier skin.  Read more about hyaluronic acid in our blog post here.
Add moisture with...
3. Facial oil serum -
Oils are great for locking in that hydration and can penetrate deep into the skin, trapping in water and other moisture. 
We recommend:

 

ReDermaVive's Facial Oil Serum (coming in January 2021). It delivers an abundance of vitamins and antioxidants, along with moisturization. Use morning and evening.
4. Moisturizer - 
Thicker than an facial oil serum, moisturizer softens and soothes the skin. It provides emollience and nourishment to build the skin's protective barrier. 
We recommend:

 

ReDermaVive's Chinese Herbal Night Crème

 

(coming in January 2021). It delivers protective antioxidant rich emollients to the skin. The Chinese herbs in this formula have been used for more than 1,000 years for moisturizing and smoothing the skin of the face and body.  Use evening.


More winter skincare tips
Here are some additional tips to combat dry winter skin:
Use a humidifier to add moisture back into the air in your environment.

Use lukewarm water in the shower rather than hot water, which can diminish natural oils.

Use a bath oil such as Blue Poppy's 

Spirit Quieting Massage Oil

 (caution: bath oil can make the tub slippery).

Apply moisturizer to your body 

immediately

 after showering or washing your hands to help seal the moisture in while your skin is still damp.

Use sunscreen on exposed skin year round - even in the winter - as UV rays are present 365 days a year.
4 Must-Haves for Dry Winter Skin
People's Herbs - Ancient Beauty in a Modern World
www.PeoplesHerbs.com